Floral Fabric and Faux Leather Beaded Drop Earrings
Do you have a favorite store that you love to window shop at but can rarely afford unless it's on clearance?  I definitely have several of them but Anthropologie is near the top of my list.  So many beautiful things with not so beautiful prices, lol.
I happened to find some earrings that I loved but were a bit out of reach for my current budget, especially since I rarely wear jewelry now that I have 2 toddlers that love to pull on them. (ouch!)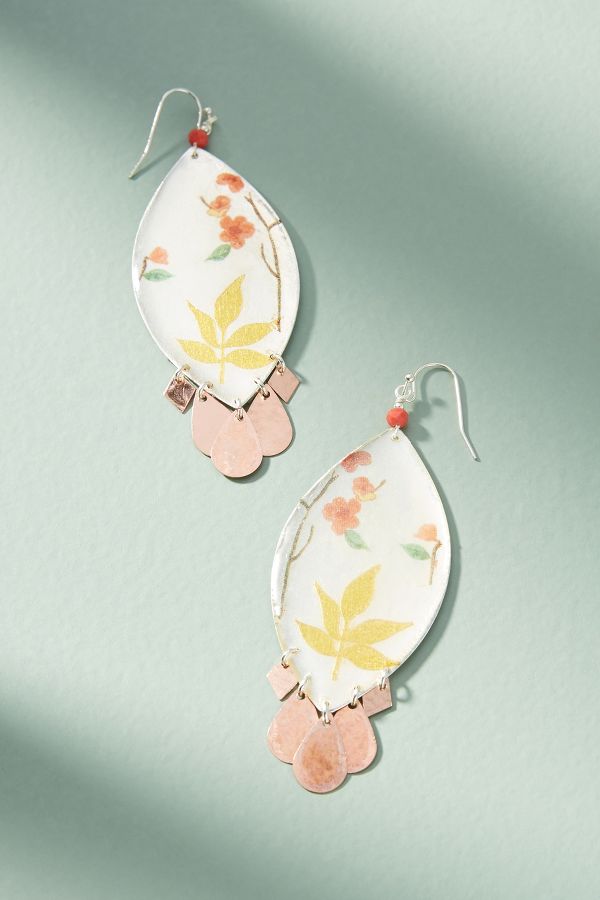 I figured I could make something inspired by them.  I'll never make a direct copy of something I find for a few reasons.  1.  That's someone else's hard work and design and if you want it exactly as shown then just purchase it.  2. I like the challenge of putting my own twist things and making it my own.
Now that being said, for blog posts such as this, I AM encouraging you to make it as shown because I'm teaching you step by step.  Do you understand the difference?
Read the full tutorial over here.